Welcome to the interface for the Travellers Portal.
Here you are able to type up information about your holiday experiences, good and bad, upload images, run your own travel blog for your relatives and friends to keep in touch.
Now you can give people an rss link to your blog so you don't even have to send them an email and they don't have to keep checking for updates.
Check out the Help files to guide you through the steps to build your own blog or add more information to the main travel info blog.
Welcome, play nice, help each other to have an enjoyable experience both here and in their travels.
Understand that, while many people will want to share your experiences, many others won't. For example, I have no intention of ever Bungee Jumping. That doesn't mean that I think people who want to jump are all looney tunes, it's just not for me.
Just report your experiences with your honest, considered opinion.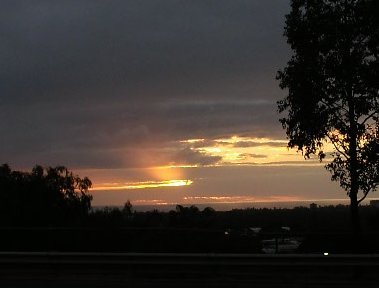 Just a sample of an uploaded image. I took this one on the way home from work. If you want to upload an image it will have to be smaller than 90kb.